Antique paired vases, Limoges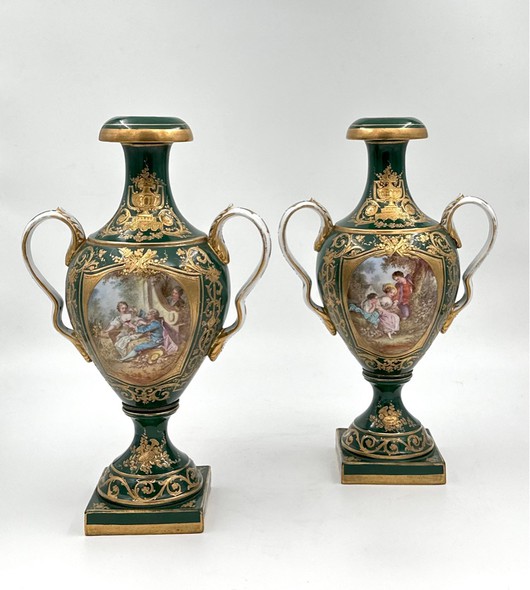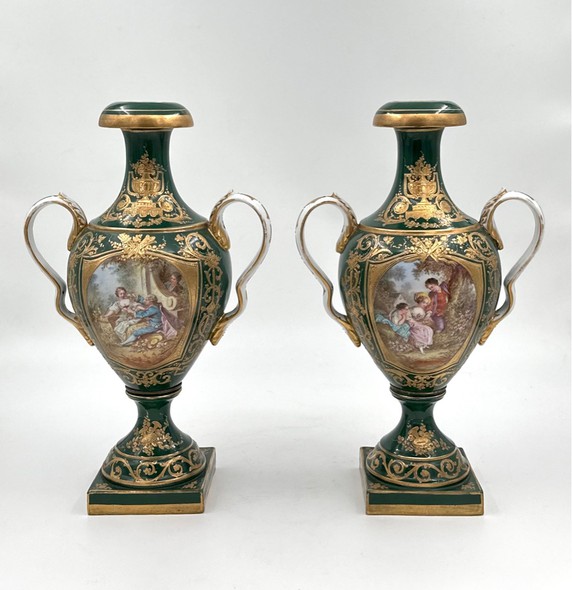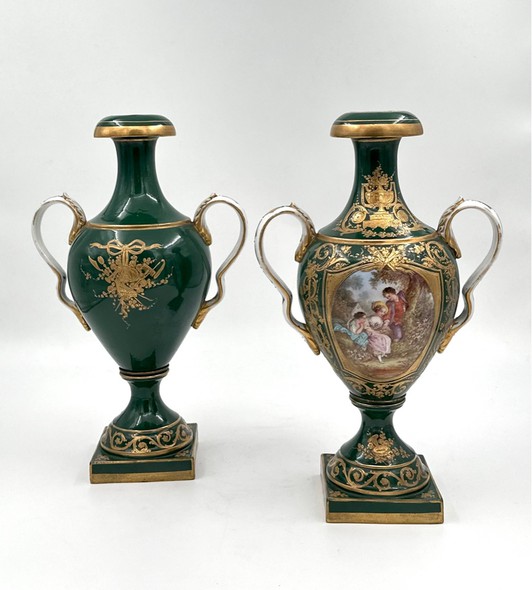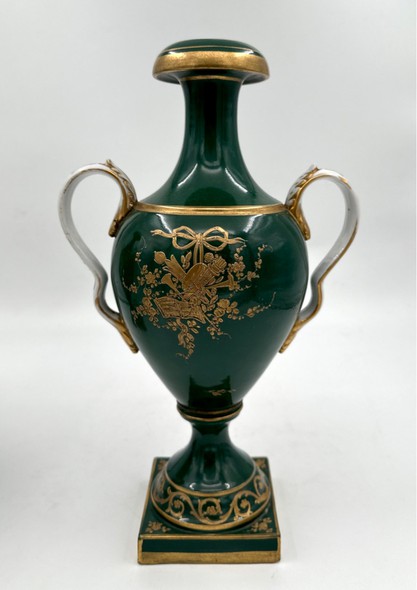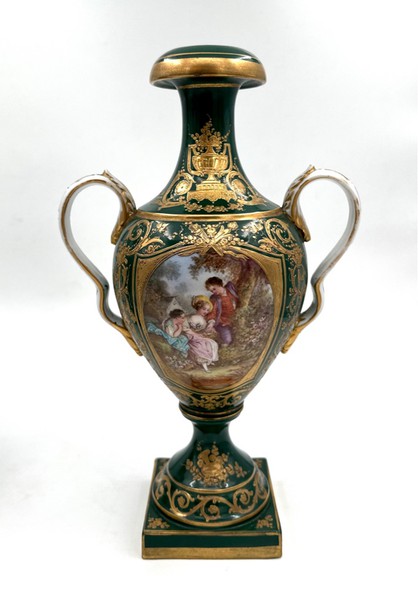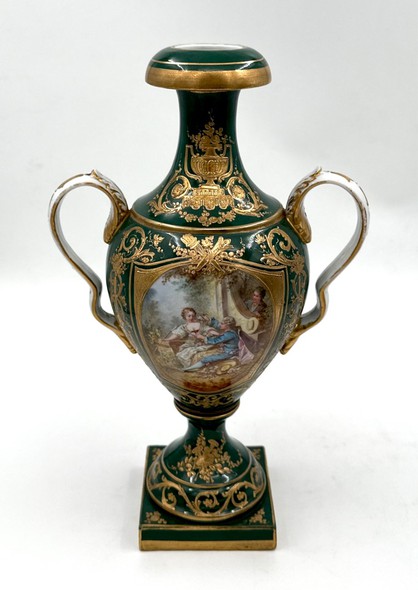 Antique paired vases. Porcelain, painting, gilding. On the bottom is the mark of the Limoges factory. Decorated with paintings depicting gallant scenes. Limoges, 20th century.
The history of Limoges porcelain began in 1770, when deposits of kaolin, which was necessary for the production of the hard material, were discovered near the city of Limoges. Already in 1771, the first Royal Porcelain Manufactory was built, and soon several dozen more porcelain factories appeared in the region.
Initially, the craftsmen copied porcelain products from China and Japan, which were popular at that time, but after a while their own French style appeared. Limoges porcelain is characterized by high quality porcelain, translucency and thinness of the shard, and, of course, skillful hand painting.
The term "Limoges porcelain" does not refer to any individual manufacturer; it is the name given to porcelain produced in factories in this particular area.Many famous artists took part in painting the famous porcelain, for example Kandinsky and Salvador Dali. Now products from Limoges factories can be found in museums, including the Louvre exhibition, as well as in private collections.
Antique paired vases, Limoges
273 000

Added in Request List

Antique paired vases, LimogesRef nr. 02_5014
Галерея «БерсоАнтик» принимает на комиссию и покупает предметы антиквариата!