Paired vases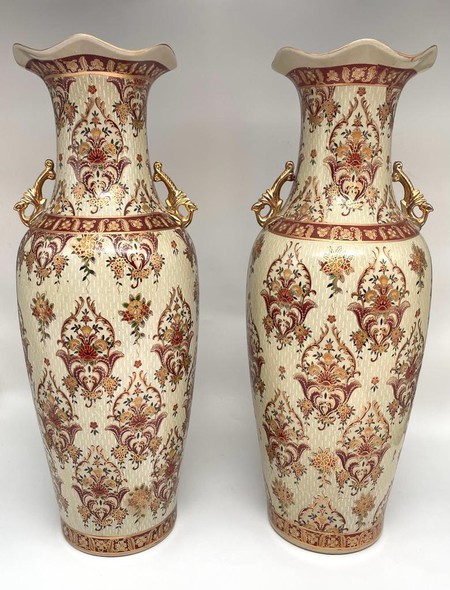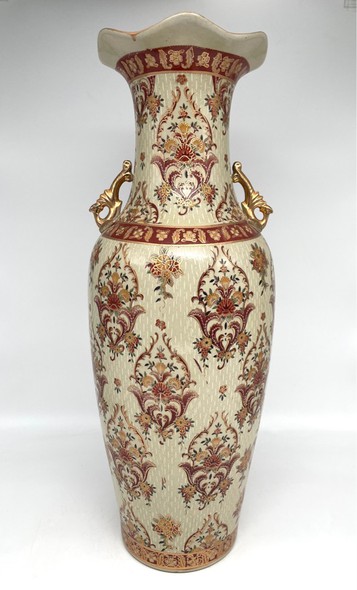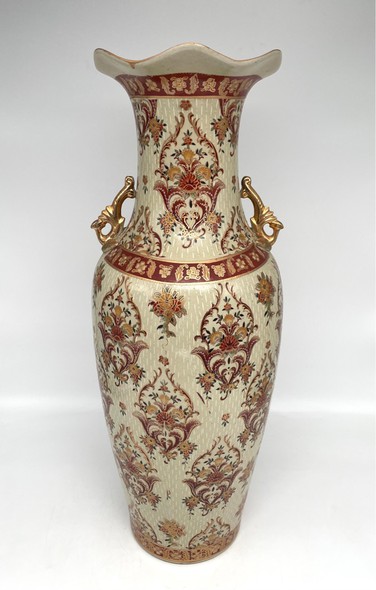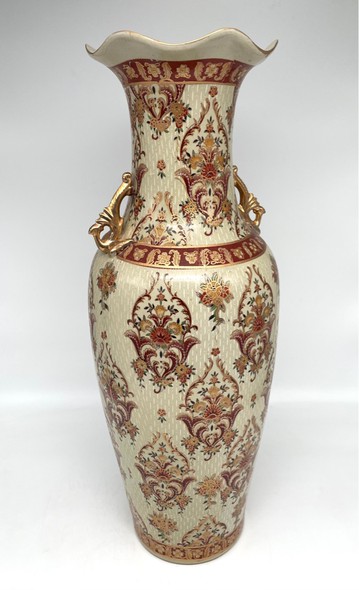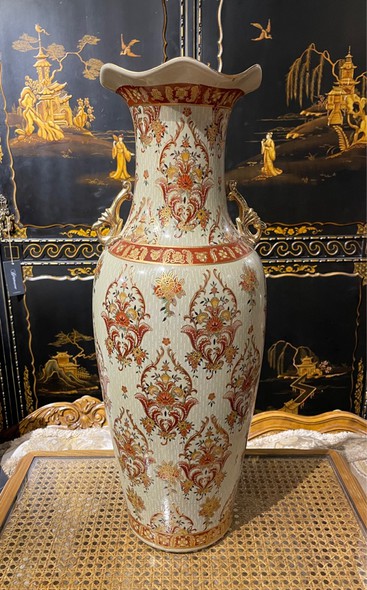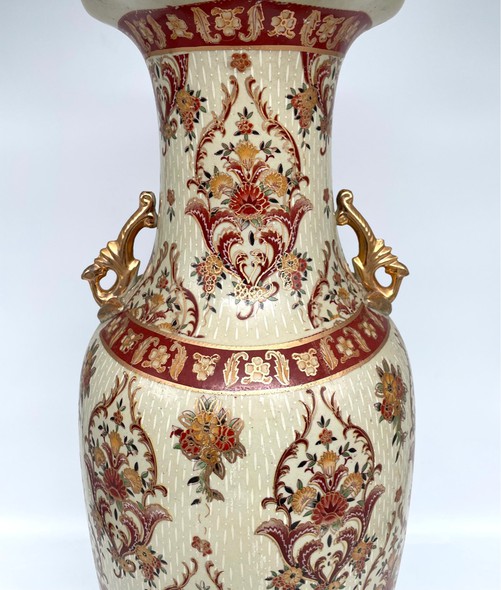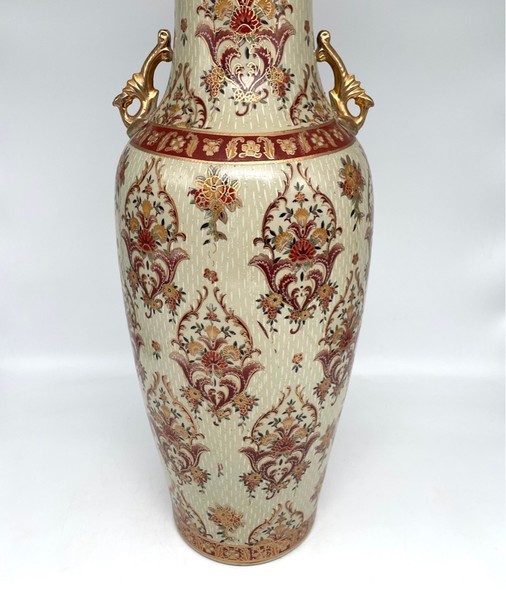 Vintage vase in oriental style. Made from porcelain. Decorated with hand-painted floral and floral ornaments. Small decorative handles are gilded. China, XX century.
The shape of this vase is called fengweizong (鳳尾尊), informally it is sometimes poetically called "phoenix tail" or "yen-yen". A similar form became popular during the reign of Kangxi (1662 - 1722). This form got its metaphorical name, since the upper part "flashes upwards", like a flame, and has a bell with a wavy edge. The word "feng" (it was with this creature that the Chinese originally compared the shape of this vase) simply meant "a mythical chimera with a fish tail", but the Europeans translated it as the "phoenix" more familiar to them. However, the phoenix in the shape of a vase was still not easy for customers to see, so another alternative name associated with the currency appeared - "yen-yen". During the Yongzhen and Qianlong period, this form of vases was relatively rare, but in the 19th century, craftsmen very often used it.
Paired vases
172 000

Added in Request List

Paired vasesRef nr. 02_5149
Галерея «БерсоАнтик» принимает на комиссию и покупает предметы антиквариата!