Antique sculpture "Ji Gong"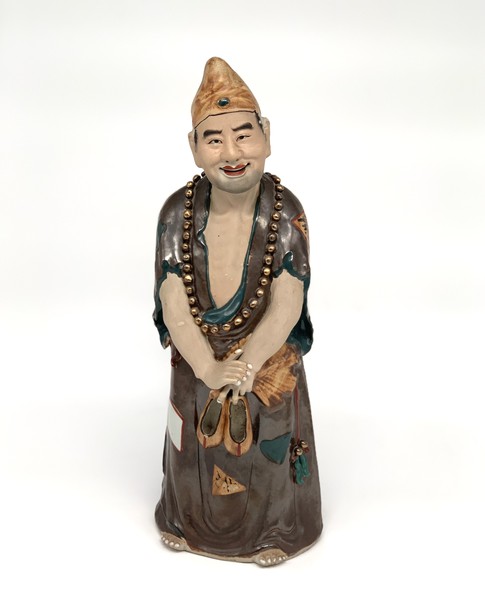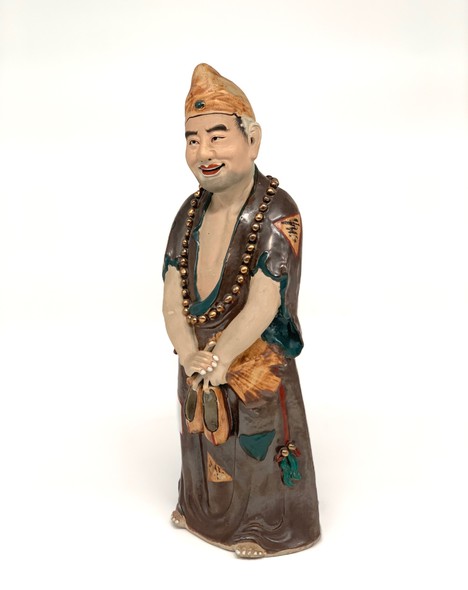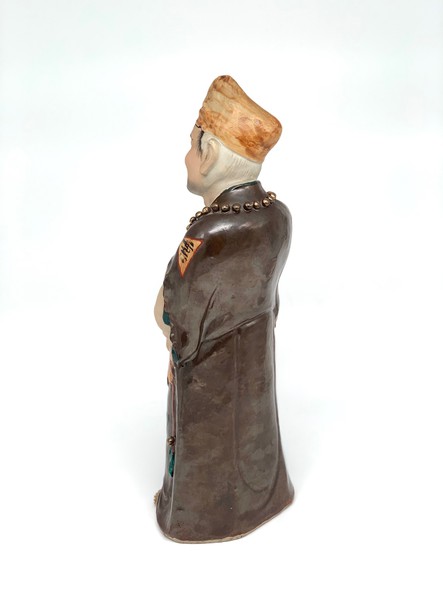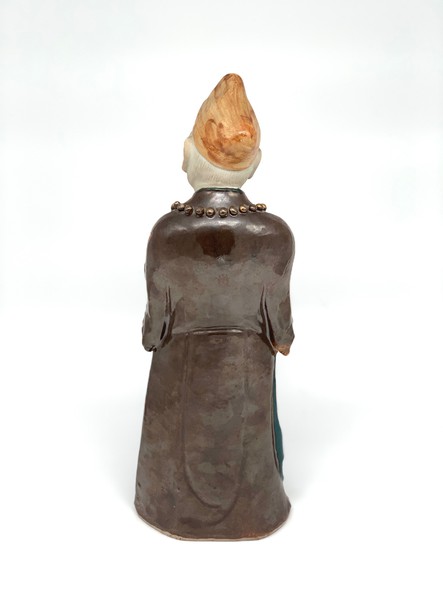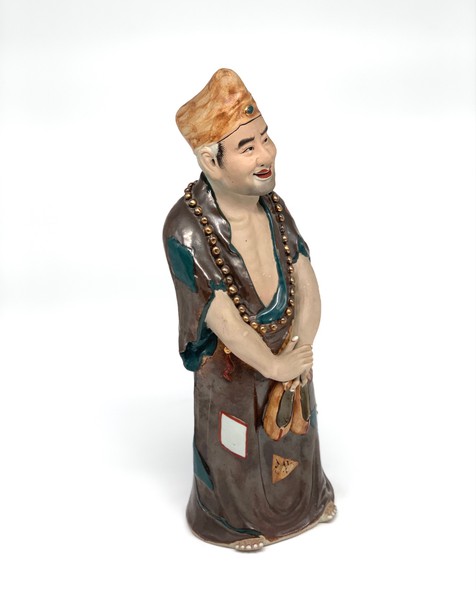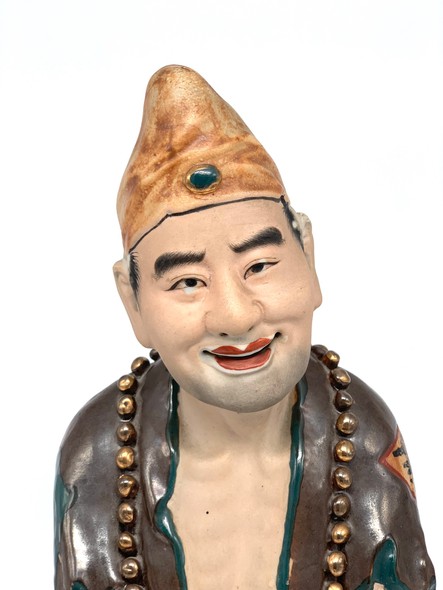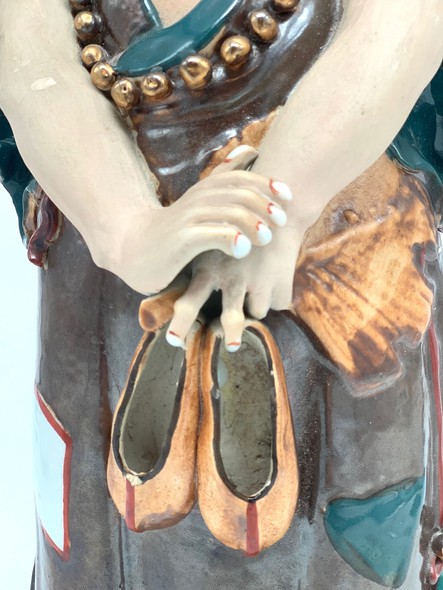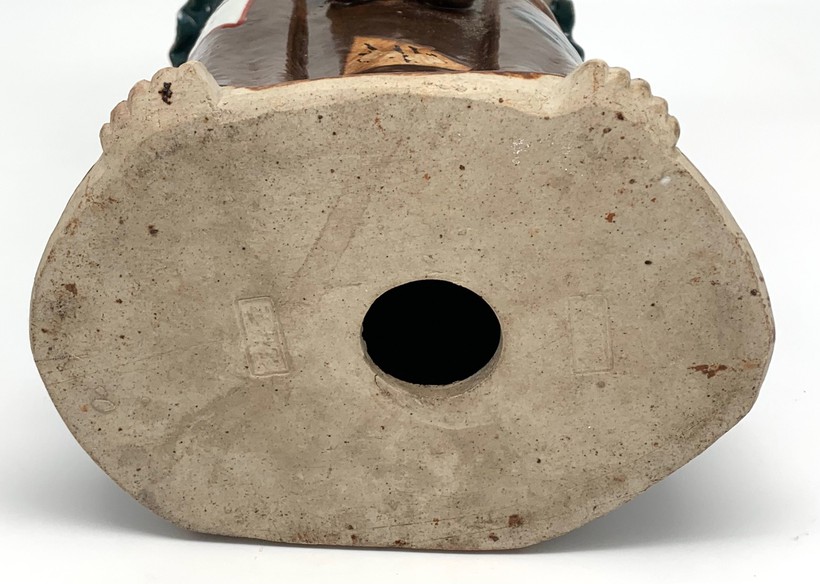 Antique sculpture "Ji Gong". Made of ceramic with painting. There is a stamp in the dough with the name of the master "記祥黄". China, 1950s.
Monk Ji Gong (Mad Monk Daoji) is one of the most eccentric characters in Chinese culture and folk religion. This hero often appears in folk tales and koans (short illogical dialogues). He was born the son of a military adviser, but after the death of his parents he was sent to Hangzhou and ordained as a monk at Linyin Temple, where he received the monastic name Daoji. Unlike his brethren, Ji Gong did not differ in observance of the rules: he ate miao and drank. However, he had a good disposition, he often treated the sick and fought injustice. Despite this, the Linying monks, fed up with his behavior, expelled Daoji from the monastery. From then on, Daoji roamed the streets and helped people whenever he could. According to legend, by developing the teachings of the Buddha, Daoji achieved supernatural powers. In syncretic Taoism, Daoji is revered as a deity, and his name appears in many classical Buddhist canons.
Antique sculpture "Ji Gong"
174 000

Added in Request List

Antique sculpture "Ji Gong"Ref nr. 88_1443
Галерея «БерсоАнтик» принимает на комиссию и покупает предметы антиквариата!